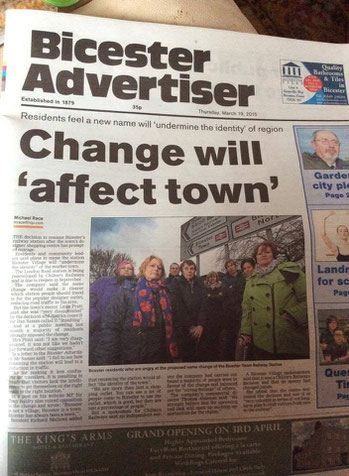 Today BicesterTAG committee members found their photos on not only the front page of the Bicester Advertiser but also in the Bicester Review regarding the renaming of Bicester Town railway station to Bicester Village by Chiltern Railways.

BicesterTAG committee members were present at Chiltern Railway's Public Consultation where we heard several councillors including Mayor Pratt and Cllr Pickford speak strongly in favour of retaining the current name.
Although not a core campaigning issue of our group we feel that our identity is more important than that of a discount shopping outlet and that our residents have an opinion that Chiltern should listen to.