We have learned that Cherwell District Council's Planning Officer has rejected the application for 'Bicester Gateway'.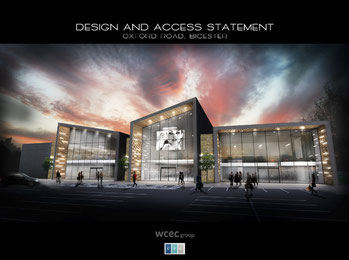 Bicester Traffic Action Group have campaigned against this development in conjunction with local businesses and councillors.
Although we know that the people of Bicester would very much welcome the town's retail facilities to be bolstered by high street names such as Next and Marks & Spencer, we feel that the site the developer chose, between the Esso Service Station and Premier Travel Inn has many insurmountable issues.  Our own survey clearly shows that the townsfolk would like to see brand name stores but within the heart of the town centre not on a peripheral development.
Although this decision is the Planning Officer's recommendation, it may still be overruled by Cherwell District Councillors when they meet on Thursday 6th August.
BicesterTAG feels that the site is too close to Bicester Village which has already been granted planning permission to grow by 23%, the new and enlarged Tesco Superstore and a office park development.  In addition, the site's location could have grave impact for the residents of Kingsmere, especially those who live on and around Whiteland's Way which would effectively become a 'rat run' when the A41 was congested by the existing problems Bicester Village causes.
So concerned were we with the proposals that we asked a independent Planning Advisor with a track record in these type of developments to review CPG's proposal.  His feedback was extremely damning highlighting that the developer had used non-standard traffic figures to estimate the traffic flow.  They had also misrepresented the figures using traffic profiles which failed to take account of Saturday afternoon peaks, as would be reasonably expected for a retail site.  Our reviewer was also shocked that Oxfordshire County Council's Road Planning department had failed to raise these points as an issue, a point they refute.

BicesterTAG has presented our information to Cherwell District Council Planning Department and also made our councillors aware.  We hope that on August 6th, they will follow the recommendations of their own Planning Officer and reject this application.
We hope that the developers will revise their thinking and seek a solution which incorporates the town centre especially as the former Tesco supermarket site has now become vacant.  Many of our councillors are passionate about seeing the expansion of the town centre and we support them.  We know that Councillor Nick Mawer has been particularly vocal on this subject and we support him and his fellow councillors with their work.