OBRAG (Oxford Bicester Rail Action Group) have today published news of the re-opening of the Oxford rail link via Bicester to London Marylebone.  Bicester Town Station is due to reopen on Monday, 26th October.  Their article is reproduced below: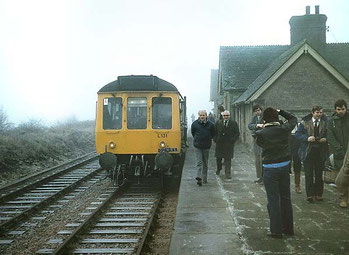 Chiltern have confirmed that the line will commence service from Oxford Parkway on Monday 26th October this year, with staff at each station offering a welcome, and probably some promotional offers.
The timetable still awaits confirmation of freight timing from NR but is deemed unlikely to change significantly.  However, there is still no news regarding fares.
Chiltern's standard cycling policy will apply. "Most of the buses that will operate the 500 bus route between Oxford Parkway and Oxford station (via the city centre) will be able to carry bikes."
Car parking charges at Oxford Parkway will be at similar pricing to the Water Eaton Park & Ride (but with a simpler structure)." Parking at Islip Station will be free of charge (though limited).
They have been kind enough to supply a timetable specifically for Islip which highlights options to connect at Oxford Parkway to use other fast trains up or down.
There is still no further news regarding when the line into Oxford itself will open. The original intention to open in March 2016 seems impossible now, given the failure of NR to secure either planning permission or acceptance of noise and vibration from Oxford City Council in time.