GOOD LOCAL POLITICIANS ARE POSSIBLE!
An article published this week in Rail Magazine clearly demonstrates how local politicians, councillors and MPs can act together, regardless of party colours, to work for the benefit of the local community.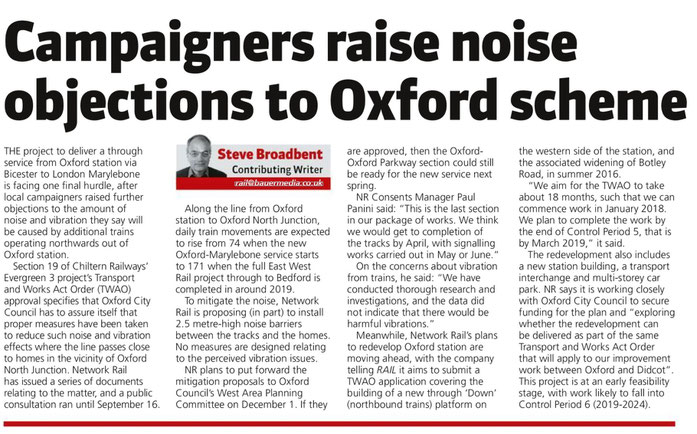 Less than seven miles from Bicester as the crow flies or the train travels, Oxford City Council (Labour) and Nicola Blackwood MP (Conservative) have successfully worked together over a long period to ensure that the lives of the residents of North Oxford are not disadvantaged by up to 171 train movements per day.
Their combined efforts have resulted in points being moved into less noise sensitive areas and the implementation of 2.5m high noise barriers.  Are any of these measures being implemented in Bicester?  No.

We would like to publicly applaud Nicola and Oxford City Council for their sterling efforts.  It is such a pity that those seven miles seem a world away from the calibre of local politicians we experience, many of whom were unaware of the problem until Bicester Traffic Action Group brought it to their attention and still fail to act for the benefit of those who elect them.