WHAT A QUIET WEEKEND
It is the week after the weekend before but not just any weekend Black Friday weekend.
We are amazed but extremely happy to report that Bicester was not swapped with hordes of bargain crazed shoppers heading to Bicester Village outlet centre as occurred last year.  Instead everything remained calm and quiet throughout town.  We are also pleased to report that the Saturday and Sunday following Black Friday were also calm and well managed too.
It is significant to note that Bicester Traffic Action Group did not receive a single complaint regarding congestion or illegal parking on Black Friday itself.  Our team of observers were active throughout the day and all reported the whole town to be very quiet.  The only complaints we did receive across the whole weekend regarded the 'emergency exit' onto London Road being opened and causing congestion in that vicinity with the road works and railway level crossing.  We will be discussing this issue with Value Retail.

We know that Value Retail put a huge amount of planning into Black Friday 2015 following the debacle of last year and we would like to thank them publicly that their strategy was successful.  Possibly too successful as even market traders in town reported reduced footfall in the town centre on Friday with people possibly staying away out of fear of last year's gridlock.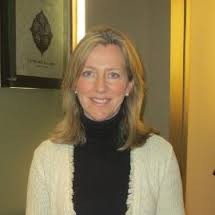 It has also been widely reported that 'Black Friday' across the country saw fewer physical and more online shoppers than last year which came as a surprise to many retail pundits.
So we would like to officially thank Value Retail and in particular Miranda Markham (Community Relations Manager) and Jonathan Ellison (Senior Operations and Services Manager) as well as their team members for listening to the concerns of the people and businesses in our area.  Miranda told us that she was answering emails from concerned residents as early as 1am on Friday morning! We would also like to thank our own team of observers who were very active on Friday.

Black Friday 2015 seems to have been a success for residents, local businesses and Bicester Village.    We wish Bicester Village well and hope that this marks a new chapter in their traffic management programme and dealing with their success as an international shopping destination and look forward to a less congested future.