DON'T PAUSE FOR BREATH
As Bicester once more emerges from the icy grip of winter weather wreaking havoc on spring preparations, the melting snow reveals yet more potholes. Some wit recently remarked that in Britain we used to drive on the left, now we just drive upon what is left of the roads. Some of the potholes are so large they are rumoured to have their own microclimate and there are even suggestions to name the largest after councillors but that would only lead to the cynical accusation that at least potholes do something, even if it is only get bigger; however we do not wish to dwell on these hopefully temporal issues and instead talk about the longstanding problem of Bicester's illegal air quality.
Regular readers will know that around 111 households are experiencing illegal air and many thousands more residents will be affected just by walking or driving through town. The cause of these issues are two fold; central government and Cherwell District Council.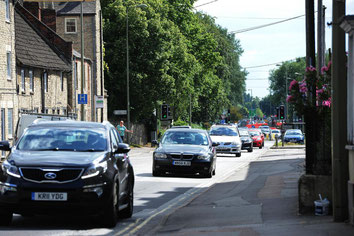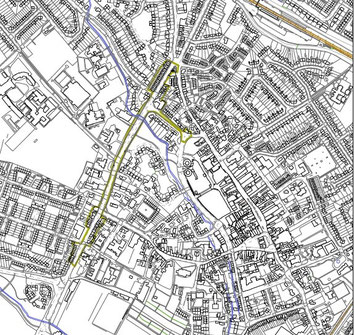 In the late 1990s central government promoted diesel vehicles as a 'quick win' to reduce CO2 emissions. Unfortunately their Nitrogen Dioxide emissions are much worse. Recent research suggests that poor air quality may affect learning and development in the young and life expectancy in the old. Unfortunately our government, not in a rush to address this issue, has set a phase out date for petrol and diesel only vehicles by 2040. Contrast this with India, 2030 and Norway ,2025 and it looks lacklustre.
Locally CDC have sought to massively grow Bicester for reasons no one is certain but without investing in proper infrastructure. We now learn that they are currently suggesting making Queens Avenue a 20mph speed limit but when traffic is already crawling, such a limit actually appears aspirational. The real issue is that there is too much traffic concentrated in the wrong location and CDC cannot bring themselves to admit this.
Cars become much less polluting when they are travelling at a constant 50mph which would suggest a ring road. Unfortunately CDC's planners have been led by developers into designing an 'Urban Boulevard' to replace Howes Lane with five sets of traffic lights in a mile and next to a school. This will simply create slow moving, stop-start, polluting traffic.
There is a solution. CDC need to go back to the drawing board and change their plans before any ground is turned. Also, we as a population, need to think differently about our own behaviour. Can we get a bus into town instead of driving? Would walking be less dangerous to our health than sitting in a car?
Our MP Victoria Prentis has told us that she is meeting with councilors soon (date not specified) to raise these issues. We hope she will be able to share some positive news soon. Remember too that there are CDC elections in May, it's your chance to influence change. Please vote for new faces to get better councilors who will work for Bicester.