JUST WHEN YOU THOUGHT IT WAS SAFE TO DRIVE IN BICESTER
After two months of London Road level crossing being closed, we are all looking forward to seeing it finally re-opening on, well we honestly don't know.  The latest official estimate is 7am, Thursday 15th October (details here). Now we discover that Launton Road may be closed for up to 9 weeks!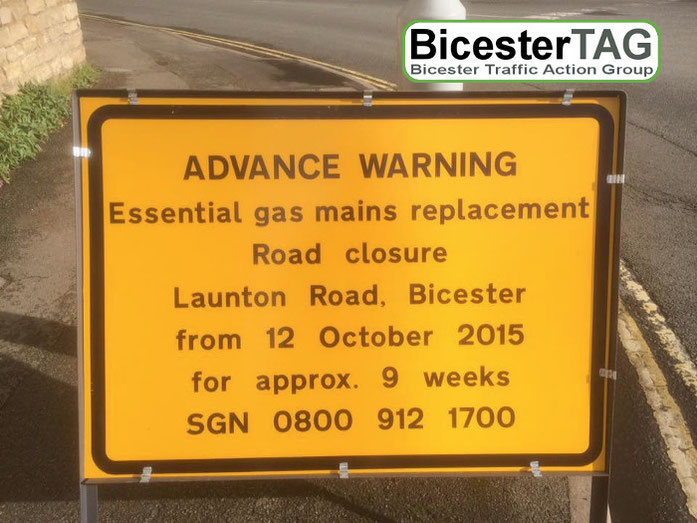 Bicester Town Council's Chief Officer Sue Mackrell, has already contacted the contractor with some questions and informed us that the closure will take place over two phases.  Phase I will be from London Road to Victoria Road and Phase II will be from Victoria Road to the junction with Longfields.   Please note, the work will only impact Launton Road itself, not the side roads.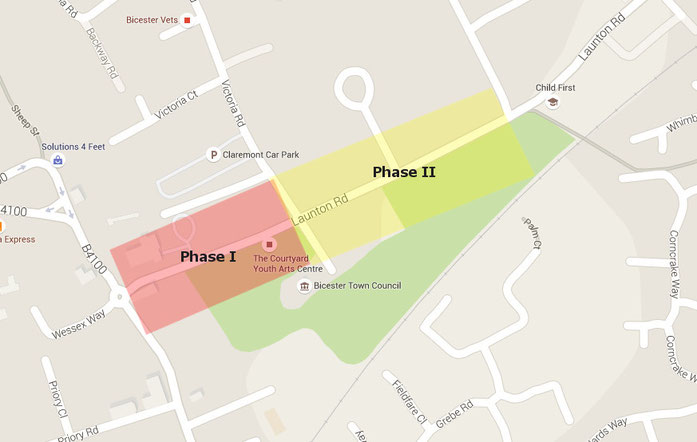 We contacted SGN ourselves and received this reply:

Thank you for your enquiry about our forthcoming Gas mains work in Bicester.
Due to the continuing development of the town in has been necessary to reinforce our local Gas main network to cope with the ever increasing demand. Although the majority of this new development is North of the town it is necessary to upgrade our areas pipe systems back to where we have sufficient capacity i.e. South of the town.
You may recall last year's work in Launton Road which was phase 1 of this project.
Phase 2 of our work will be from junction of Longfields through to Bicester towns new station in London Road.
The majority of this work will be done under temporary traffic lights, however the section of Launton Road between Victoria Road and London Road, due to the very narrow width, we will need to close the road here for an estimated 5 weeks. This closure was due to start on Monday 12th October but as the work at the level crossing is over running we have delayed the closure until Thursday 15th October.  Access to the day centre and The Garth will be maintained.  There will be a signed diversion around the works to minimise disruption.
You can of course call SGN yourself on 0800 912 1700 for the latest updates or email here.

crm1038835